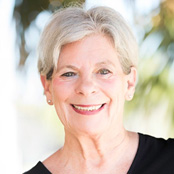 Caroll Michels is an art marketing consultant, career coach and artist-advocate.  She works with artists throughout the United States, Canada, Europe, Japan, and South and Central America.  She is the author of the classic handbook How to Survive & Prosper as an Artist. Selling Yourself without Selling Your Soul (revised and updated, 7th edition, New York: Allworth Press. 
Michels was featured in 12 Secrets of Highly Successful Women by Gail McMeekin (Conari Press). She was on the faculty of The New School in New York City and the Ringling College of Art + Design in Sarasota, Florida. She served as chairperson of the Fine Arts Advisory Board of the Fashion Institute of Technology in New York City. She conducts career management workshops throughout the U.S.A. and in Canada.
Articles about her work as a career-coach and artist-advocate have been appeared in The Wall Street Journal, The New York Times, The Huffington Post, Forbes, Jezebel, U.S. News and World Report, The Christian Science Monitor, The Dallas Morning News, The Minneapolis Star Tribune, The Dallas Morning News, Newsday, The Miami Herald, The Los Angeles Times, and The Boston Globe.
Her artwork has been exhibited in museums in the United States and abroad, including the Georges Pompidou Museum in Paris, Haus am Waldsee, Internationale Kunst in Berlin, Germany, the Walker Art Center in Minneapolis, and in New York City the Institute for Contemporary Art, The Clocktower, and Exit Art. Michels has received numerous grants, including those awarded by the National Endowment for the Arts; the NY State Council for the Arts; the NY Council for the Humanities; and the International Fund for the Promotion of Culture/UNESCO. She was a fellow at the Alden B. Dow Creativity Center in Midland, Michigan. Michels is the founder of the Artist Help Network, a website devoted to career resources.

An article about Caroll Michels was included in the 2019 "Best in Series" award by Folio: Magazine Publishing News to the magazine Professional Photographer.
Top Photograph by Virginia Hoffman